March 11, 2020
Our Top 5 Prom Updos To Try in 2020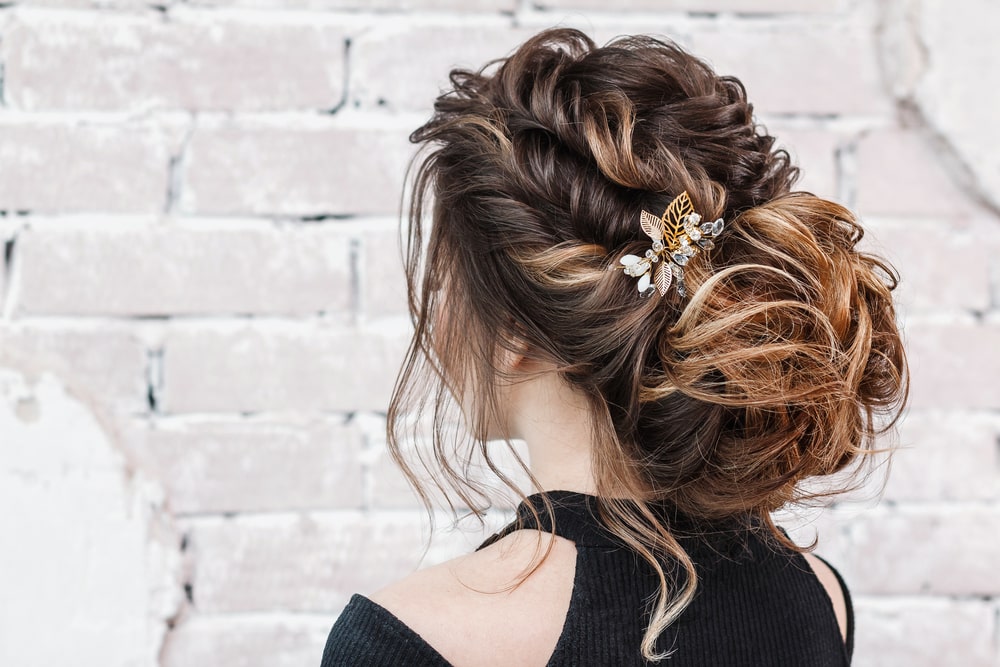 Finding a stunning dress and planning the perfect date (or night out with friends) are two big parts of prom, but what about your hairstyle? Having the perfect updo can help add that extra sparkle to your night.
If you're looking for some updo inspiration, here are our five favorite prom hairstyles you should consider trying for your perfect prom look. Which one's your favorite?
1. Braids and Curls
We can't get over this gorgeous half-up look by @madisonh_hair! There are so many different ways you can add your unique style to this updo! You can try different braids for the updo and the rest of your hair can fall with gorgeous ringlets, beach waves, or perfectly straight hair. How to finish this style is up to you, but whatever you choose, you can feel confident with your look.
2. Add a Splash of Sparkle
Here's some inspiration you can use to add extra accessories to your look. Consider adding flowers, if that's what you love, or some sparkle with gems throughout your hair. Much like the half-up, half-down look, the possibilities are endless! Both the hairstyle and accessory you choose can reflect your personal aesthetic.
3. Choose a Dimensional Messy Bun
No updo is created equal, but we think wedding looks are great for prom, too! This updo by @glam.beautybypooja features a messy bun. Our favorite part of this look is the dimension of color. Definitely consider this look if you have a balayage or some highlights. With this look, it's easy to dance hard while keeping your hair in place all night.
4. Embrace Your Natural Curls
If you already have a beautiful texture in your hair, flaunt it! Choose to let your curls go free or do a combination of braids with your curl. After all, natural is in and what better way to showcase who you are than by being yourself with your prom look?
5. Bring Back the Classics!
When we challenged our students to take iconic styles and modernize them, we couldn't get enough of some of the looks they created. Older styles are coming back with a modern twist, and you can try this curly look, especially gorgeous if you have short hair. Pair these curls with a classic red lip to achieve the perfect throwback.
Get These Looks Yourself
If you're trying to find the right place to get your hair and makeup for prom, make an appointment at the student salon at Keune Academy by 124! We want to create the right look for you, and you can feel confident with your updo, as all services provided by students under the supervision of licensed instructors.
You can check out our Facebook page for any specials we currently have running for prom!
Want To Learn Updos?
If you have a passion for creating stunning hairstyles, why not consider an education in beauty? At Keune Academy by 124, we have two amazing programs that can help you pursue your passion of creating the perfect hairstyle. Check out our cosmetology or hair design programs to learn more!