March 22, 2023
Our Favorite 2023 Prom Trends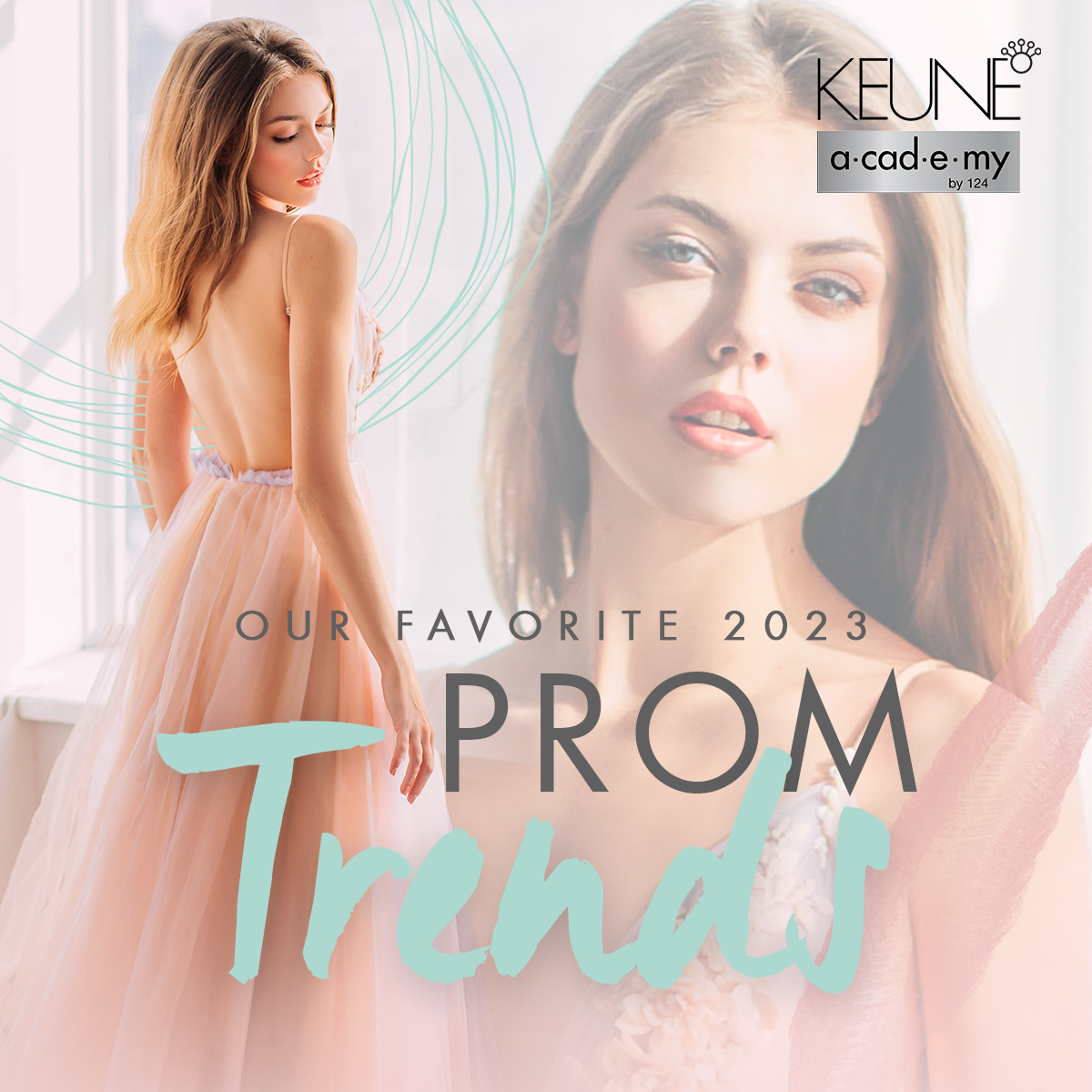 Prom season is right around the corner which means it's time to start thinking about the 2023 beauty trends! You may have already found the perfect prom dress, shoes, and accessories but now it's time to think about your hair and makeup! In this blog we're talking about our favorite beauty trends that you can wear on prom night! No matter which trend you choose to rock, we know you'll look beautiful!
Statement Eyes
Bold and colorful eye makeup is a trending topic right now. We're talking bright colors, glitter, and colored eyeliner. Don't be afraid to make a statement! To get a look you love, we recommend you experiment with different looks before the big day. Try different colors, textures, and let your personality shine through!
Lashes can also be used to create a variety of different looks, from subtle and natural to bold and glamorous – which makes them a great staple for a statement eye! Whether it be bold strips or just a corner cat eye piece, it opens up the eye nicely.
Romantic Updos
Updos will never go out of style. If you're looking for a classic, yet elegant look – an updo is the way to go. They can also be easily customizable to suit your style. Here are some of our favorite updos:
Low bun with braids: This look is created by wrapping braids around the head and tucking it into the bun. It's perfect for those who want a classic and romantic look.
High updo with bangs: There's no better way to frame your face than with your bangs hanging out of your bun. Put your hair in a high updo and pull out your front pieces!
Halo Braid updo: This look is easier than you may think! First divide your hair into two equal sections and start braiding your hair from front to back to create the crown. For a tutorial, click this link.
If you're wanting to schedule a *styling service leading up to prom, you can book an appointment here.
*all services are performed under the direct supervision of instructors
Glowing Skin
Healthy, glowy skin has been a trend lately and we see it as a top trend for the 2023 prom season. We recommend you focus on skincare in the weeks leading up to prom. The more time and care you give your skin, the better your glow will be.
If you're wanting glowy skin under your foundation, one of our favorite hacks is mixing a favorite serum with your foundation. This can create a glowy, natural finish.
Hair Accessories
We've seen hair accessories make a comeback in the recent year, so we see hair accessories being a big trend for prom! They're the perfect way to add a touch of your personality to your prom look. From bows to clips to headbands, there's an accessory that will match any style.
Bold Brows
Bold brows have been a trend for the past few years, and if you're looking to highlight one part of your face, make it your brows! A strong, structured brow can help draw attention to your eyes and help frame your face. We recommend either getting your brows laminated or using a clear brow gel to hold your brows in place!
Romantic Curls
Another trend we see for prom is big, bouncy, romantic curls. This look adds a touch of elegance to any look. This style can compliment any dress and can create a soft, feminine look. This look can be incredibly versatile and can be styled up, down, or with hair accessories.
Curls typically hold up well throughout the night, so you don't have to worry about your hair falling!
Ready To Book An Appointment At Our Salon?
Prom season is the perfect time to experiment with different styles and looks and find one that best matches your personality. You don't get to dress up every night, so try to get a little bit out of your comfort zone! With these 2023 prom trends, we're sure you'll stand out and feel beautiful.
If you're wanting to prepare for your big day, book an appointment at our salon! We can give you a fresh new haircut and a manicure. You can even book an appointment for prom day and we can give you a prom hairstyle and also do your makeup. We can't wait to see you and help you feel beautiful for prom!