March 17, 2016
Keune and Sophie Theallet Break the Mold at NYFW with Individualized Styles for 50 Models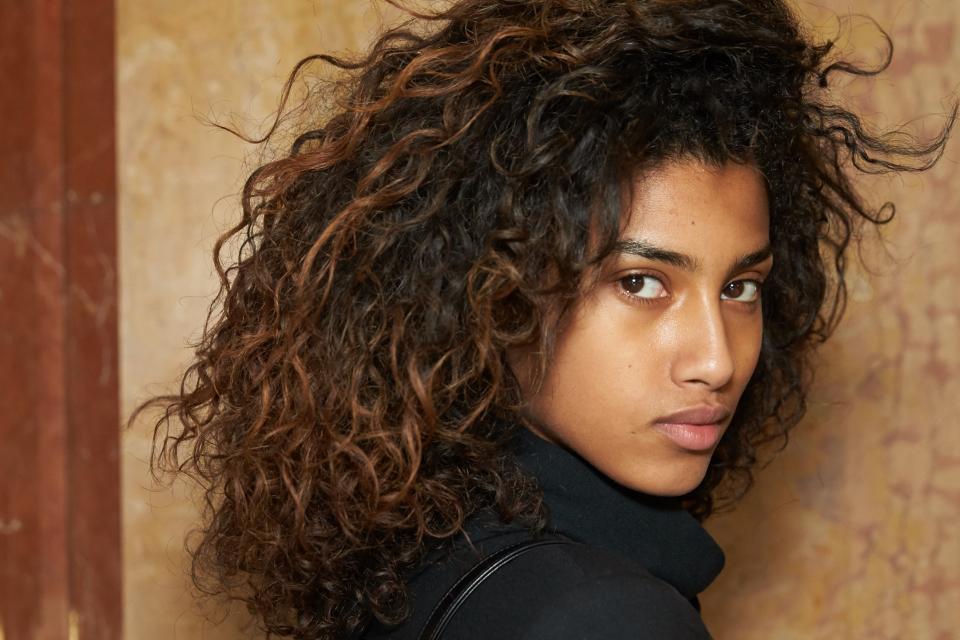 At the debut of her Fall/Winter 2016 Collection, French designer Sophie Theallet emphasized the independence and personality of each of her 50 models with individualized hair styles courtesy of Keune Haircosmetics. With styles ranging from naturally wild corkscrews to relaxed raven bobs, honey-hued shags to straight-out rocker chic looks and from fashionable silver strands to silky blonde society hair, the Keune team maximized each model's own unique personal style.
Ilham Mestour, global creative artistic director for Keune, led a hair design team of 15 Keune educators from across the United States and from the company's headquarters in The Netherlands to create looks that embrace ethnic and body diversity on models like Imaan Hammam, Lu Ping, Marga Esquivel, Adesuwa Aighewi, Veronica Webb and Candice Huffine.
[huge_it_slider id="1″]
"I love Sophie Theallet, because she and Keune share the passion to reveal True Beauty," Mestour says. "Her collection is not just about the fashions; rather, it's about the identity of the person wearing the clothing, including natural, organic hair and beautiful makeup. Rather than having all the models wearing the same hair as is common for many runway shows, for this collection, each model portrayed a beautiful tableau vivant (living picture) through an abundance of textures, colors, silhouettes and techniques in fabrics and in hair."
Mestour went for organic, natural finishes for the show, but noted that technique, skill and product were essential for creating the looks. The Keune team relied on four products—Keune Design Salt Mist, Keune Design Press Wax, Keune Care Line Silkening Polish and Keune Design Volume Powder—and their hands as their primary styling tools to bring out each model's natural texture, beauty and identity.
"Making it to Fashion Week is a dream of almost every hairdresser, including me," says Mestour, who has lived her dreams, styling hair for Fashion Weeks around the world. "Working with designers like Sophie Theallet is as exciting for veterans like me, as it is for first-timers. Every time, I come away more inspired by their new approaches and cultures."
Original Blog Post by Elizabeth Jakaitis