October 31, 2022
Making a Career Change into Beauty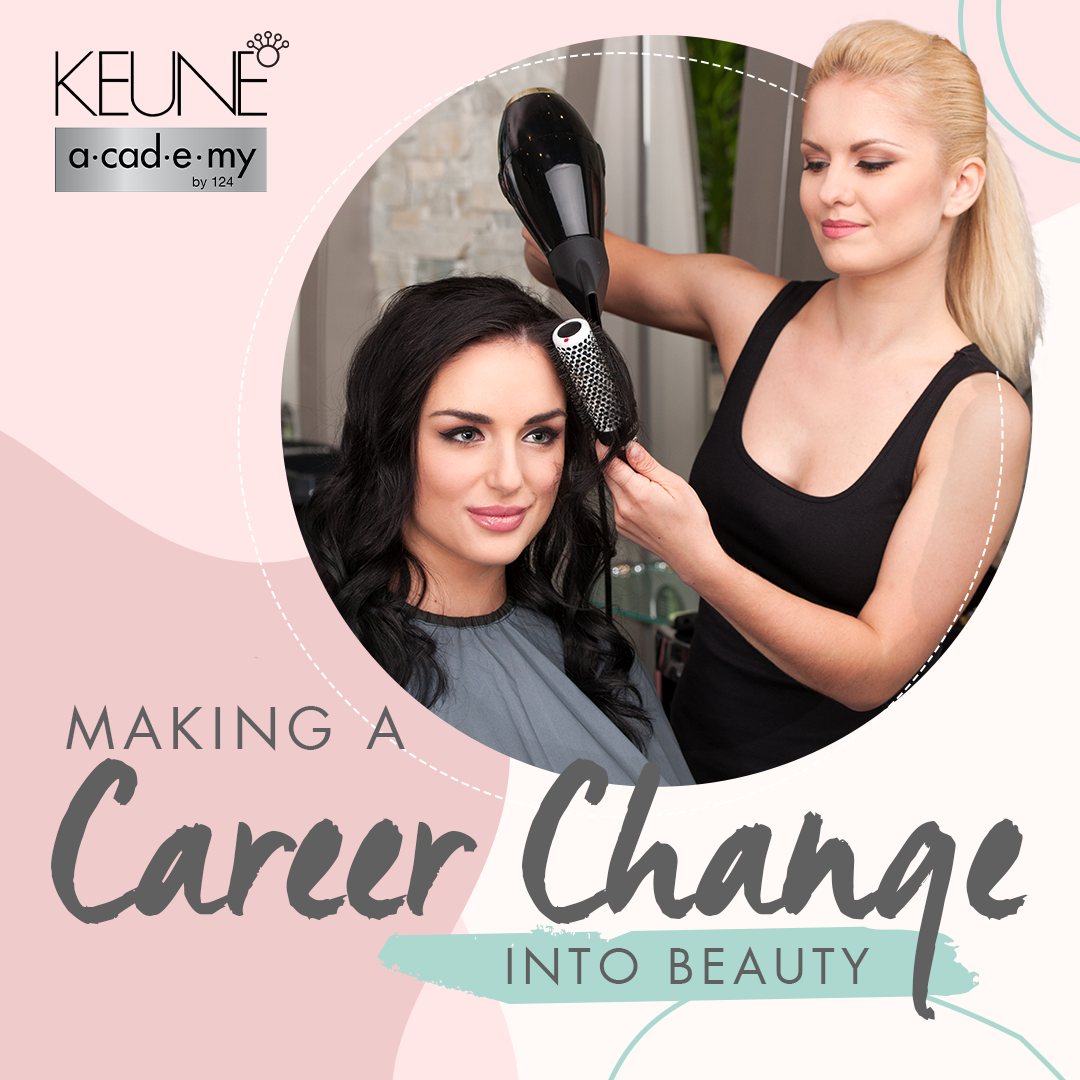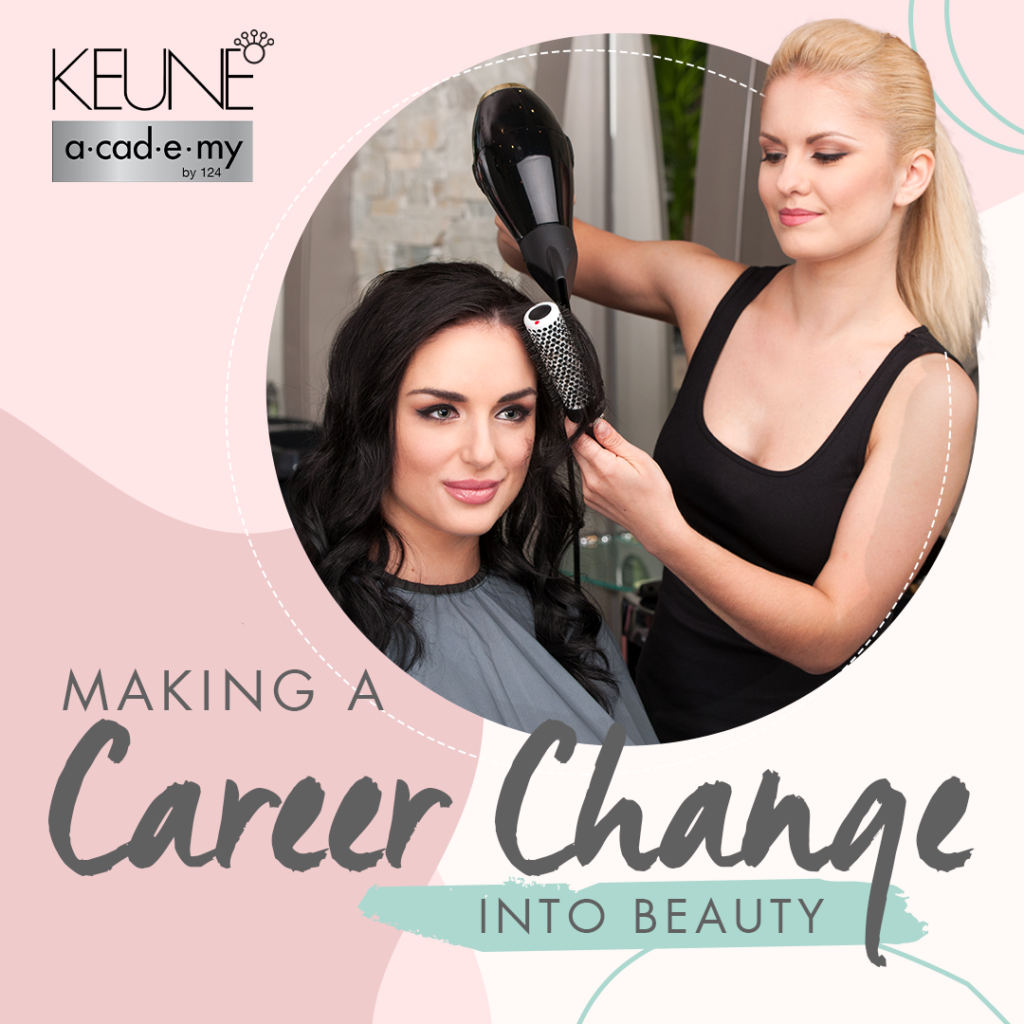 Are you looking for a career change and are passionate about all things beauty? Try a career change into the beauty industry! If you're feeling stuck in a rut, it's probably time to change careers. This is totally normal and something anyone may deal with in their lifetime! One of the most rewarding things you can do for yourself is follow your dreams and passions. And no better time than the present!
No matter your age or how long you've been in your current career, it's never too late to switch paths. We might be biased, but the beauty industry is a great career field to join. Your job is to make people feel good about themselves – the beauty industry is in fact, beautiful. It's rewarding and allows you to tap into your creativity. Here are our top 3 reasons why you should consider a career change into beauty.
You may graduate quickly
Starting over in a new career is scary. Especially when it means you have to go back to school. Luckily at Keune Academy by 124, you can graduate in as little as 9 months, depending on which program you choose. This means that you can start beauty school, graduate, and start your career in no time!
Beauty is a growing industry
The beauty industry is and always will be relevant. In fact, it's expected to grow 11% in the next 10 years. With new techniques and treatments coming out, you'll always be evolving in your career.
New skills come with new responsibilities. The more you know and learn, the more services you'll be able to offer. The opportunities are endless and you'll have the chance to grow your career at a pace you set for yourself.
Your job won't feel like a job
This is what happens when you love what you do. They say that if you love your job, you'll never work another day in your life. It's easy to love your job when your day-to-day is all about making others feel good about themselves. Chances are that if your job is rewarding, you'll love the day-to-day.
Find a beauty school
The first step to a career change is finding a beauty school that fits your needs. Ask yourself what you want out of your career and find a school that matches that. With the right education, you'll be able to launch your career in the way you want.
About Keune Academy by 124
We were born with the vision of two families. Keune is a European hair cosmetics brand and Salon 124 is a local chain of salons. Both of these family-owned businesses have partnered together to create Keane Academy by 124.
If hair is your passion, Keune Academy by 124 was made with you in mind. Our mission is to prepare students through quality hair design and cosmetology education with knowledge, skills, and professionalism. We want our students to be successful in their future careers. Once our students master the techniques in the classroom, they'll be able to work with real clients in our student salon! All services are performed under supervision by a licensed professional so our students can get immediate feedback.
Here are 2 programs we offer:
Cosmetology
Cosmetology is the art and science of beautifying the hair, skin, and nails. Our cosmetology program is designed for anyone who has a passion for these things. Once graduated, you can work in hair salons and spas.
Some of the topics that may be included in our curriculum:
Hair cutting & styling
Hair coloring
Texture & perm services
Manicuring
Pedicuring
Skin care services
Make-up
Business education
And much more
Hair Design
Want to just focus on hair without worrying about skin care, manicures, and pedicures? Join our Hair Design program, it covers all things hair! We've spent years refining this program to help ensure our students have the best chance to reach their full potential.
Some of the topics you'll learn are:
Hair cutting
Hair coloring
Color correction
Formal styling
Make-up
Texture and perm services
Business education
So much more
How do I get started?
Keune Academy by 124 can help you transition your career into the beauty industry. Don't let the fear of a career change stop you from pursuing your dreams! If you have any questions about our programs or how to apply, contact us and we'd be happy to help you along your new journey!