February 1, 2023
What To Expect On Your Beauty School Tour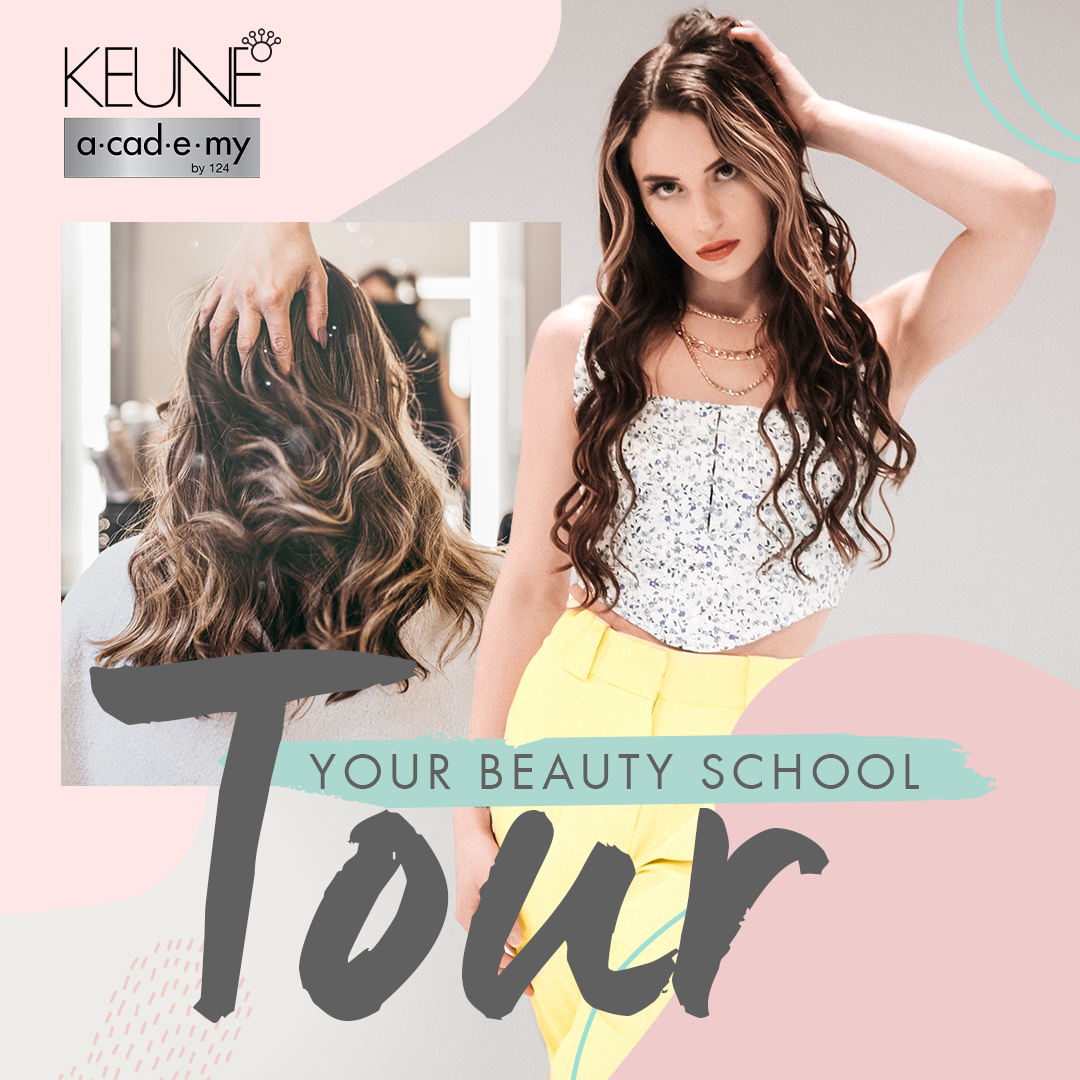 If you're considering starting a career in the beauty industry, you will need to start researching beauty schools in your area to find the right program to meet your needs. Once you have selected a few programs you are interested in, it is important that you schedule some school tours, as these tours can help you figure out which program is right for you.
Of course, touring beauty schools can seem like a daunting prospect, especially if you have not done a school tour before. However, these tours are one of the most important parts of applying to a beauty school, as it can be essential in helping you to get a sense of what each school is like and whether or not it will be a good fit.
If you are planning on scheduling a beauty school tour but are feeling apprehensive, keep reading for a look at what you can expect from your tour and how you can ensure you are prepared when your tour date arrives.
Come Prepared
If you are feeling anxious about an upcoming beauty school tour, it may help to take some time to make sure that you are prepared for your visit. Before your tour date arrives, spend some time researching the beauty school by looking at its website and social media pages. This will help you get a sense of what you can expect from your tour, as it will give you a better idea of what their facilities are like and who you may meet on your tour.
When researching a beauty school in preparation for a tour, take some time to look at what programs and courses they offer, as this can help you come up with questions you may want to ask your guide during the tour. Make sure that you come prepared with a notebook and a pen, as this will help you keep track of questions you have, the information you learn about the programs they offer, and the pros and cons of the school that you think of during your tour. Taking time to make sure that you are prepared for your tour can help reduce any apprehension you may be feeling.
Be Prepared to Ask Questions
Applying for beauty school is a big step towards your goal of becoming a beauty professional, and touring prospective schools can help you find the right program to meet your needs. Of course, you will likely have a lot of questions that you will want answered before you make such an important decision. This is something your tour guide will be aware of, as they will likely ask you if you have any questions during your tour. Of course, in the moment you may not think of all of the questions you wanted to ask. To help ensure that you get the most out of your tour, take some time to write down all of the questions you have ahead of time and bring them with you on the tour. Examples of questions you should consider asking include:
What is the cost of tuition?
How much do supplies cost?
What programs do you offer?
How long is each program?
What are the application requirements?
What sets your school apart from other programs?
What financial aid options are there?
Dress to Impress
If you aren't sure what to expect from your beauty school tour, it may be helpful to think of it as a job interview. While this is your opportunity to learn more about the program, it is also the school's opportunity to learn about you and assess whether you would be a good fit for their program. It is then important that you dress to impress (business casual), show up on time, and pay attention throughout the tour. By putting your best foot forward during the tour, you can demonstrate that you are ready for the challenges of beauty school and make a good first impression.
Consider Bringing a Friend or Family Member
Don't feel like you have to tour beauty schools alone. In fact, it is often encouraged that you bring a friend or family member to support you. Touring schools is a big step in your career, and it can be helpful to have someone that you trust with you to help you evaluate whether the program may be a good fit. They can also prove helpful by asking important questions you may not have thought of, or by helping you to remember specific information from the tour. You may even want to give whoever comes with you the job of taking notes for you, as this will allow you to focus on observing the school's facilities, getting to know the people you meet, and asking all of the questions you prepared.
What Should You Expect During The Tour?
So what exactly can you expect to happen on your tour? While tours vary from one school to the next, you can expect to be greeted by a staff member upon checking in who will show you around the campus. Your tour guide's goal will be to showcase the school's facilities and give you an idea of what it would be like to be a student there. This will be your chance to meet the students, staff, and instructors, giving you an inside look at what the campus culture is like and what daily life is like for cosmetology students. This is a great time to ask many of the questions you prepared before you came, as students and staff know the programs inside and out.
As part of your tour, you will likely also sit down with an admissions representative who will tell you more about the programs and courses the school offers. They will go over everything from class schedules to your career goals with you to help you determine if their school may be a good fit. They can also help give you a better idea about what the curriculum is like, how much the programs cost, and what your financial aid options are. This is your opportunity to ask in-depth questions about the school that you wouldn't be able to get answers to online.
What's My Next Step?
Now that you have a better idea of what to expect from a beauty school tour and how you can ensure you are prepared for your tour date when it arrives, it is time to take your first step toward a career in the beauty industry by scheduling a tour. Feel free to contact us to learn more about our programs as well as to schedule a beauty school tour. Our staff can help provide guidance and support as you take your first major step toward becoming a cosmetologist.