April 24, 2020
Keune Academy by 124 Is Giving Back!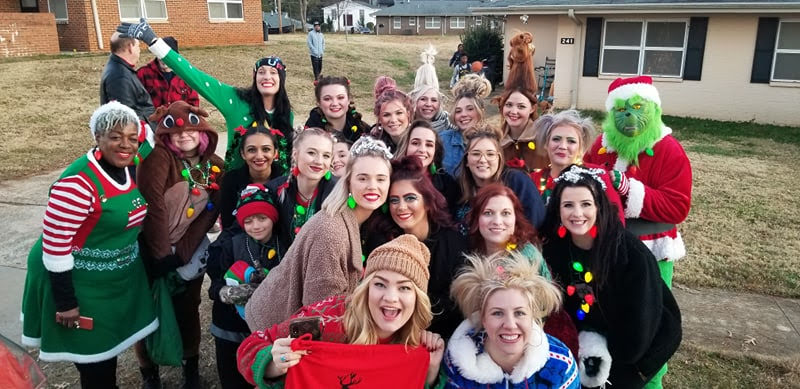 We love our students and we love being part of our community! We miss being able to gather our classes to take big group photos of our students getting their education in beauty. While we're waiting for everything to get back to normal, we thought we'd look back at some of our favorite events and activities!
We Want To Give Back
When we get the chance to find other events to support, we will! We always want to provide opportunities for our students to give back to their Lawrenceville community. That's why we always find time to participate in:
Parades
Fashion shows
Hair shows
Charity events
Photoshoots
Pageants
And more!
While the events we participate in vary every year, we are always encouraging our students to join in events hosted by the community around them. After all, beauty is all about helping others, and we want to take that a step further by including that as part of an education in any of our programs.
Check out some of the more recent events we had the pleasure of participating in!
Beyond the Ribbon Events
The Beyond the Ribbon events were amazing because we were helping an organization close to home, as the hospital part of this organization is not far from our school. We knew what we raised had a direct benefit, which made these events even more special to us. In 2019, we participated in two events, a "Run for the Ribbons" and a "Paint Gwinnett Pink", all going to a great cause, Beyond the Ribbon.
Each of our classes did a variety of things like doing fun hairdos for cancer supporters. And for those who were cancer survivors, we gave them a treat of hand massages, makeup, and hairstyles to help those going through a hard time look good and feel good.
Learn more about what happened during this event in our full recap.
Lawrenceville Christmas Parade
We loved participating in the annual Lawrenceville Christmas Parade and we're sure this parade won't be our last. From the fun looks and costumes to our float, this entire experience was a blast! We love being able to showcase what our students can do. Just look at some of our favorite shots!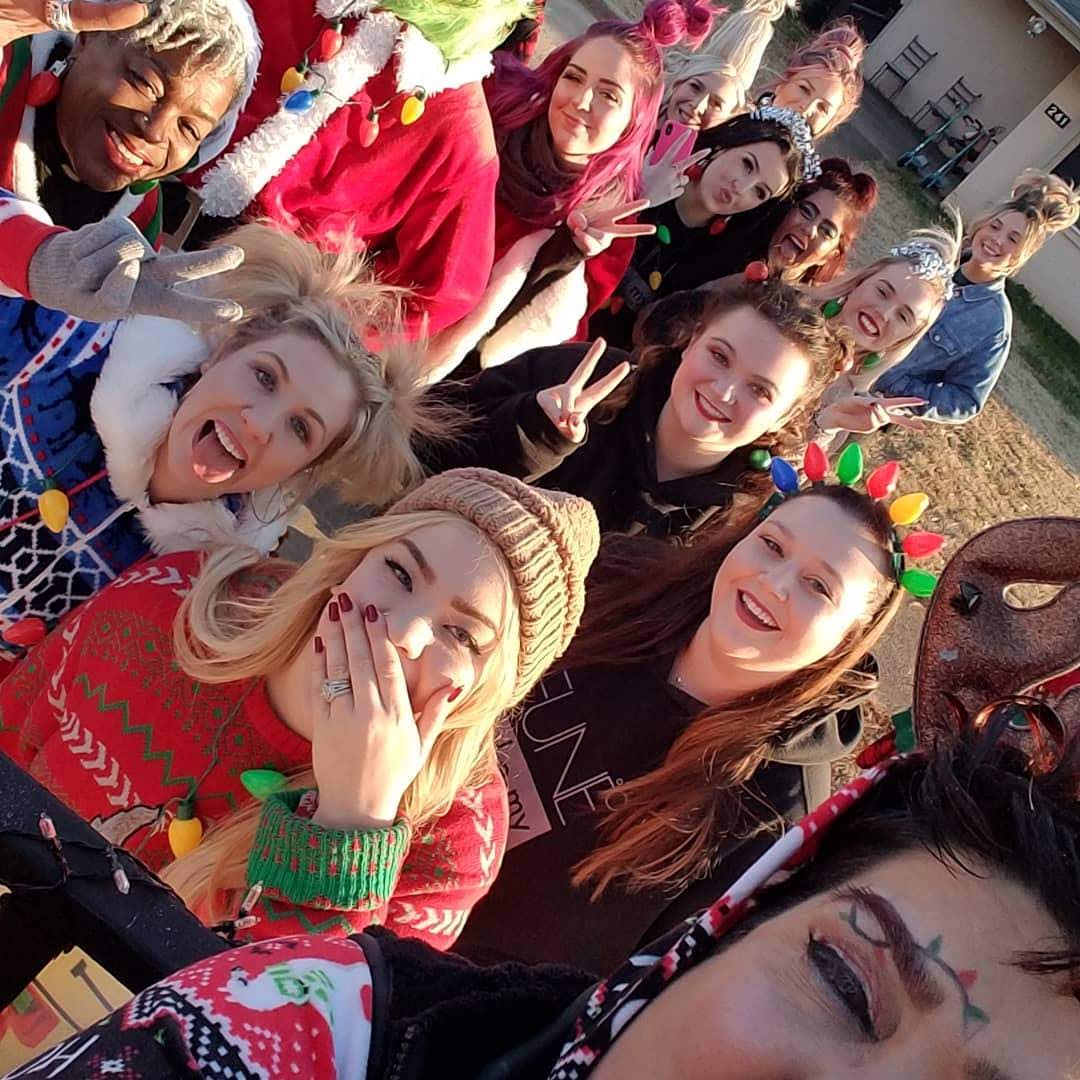 The Georgeville Parade is an annual event that boasts food trucks, a visit with Santa, and even live reindeer. We're definitely hoping we can participate again!
We Love To Learn While Having Fun!
Our student culture is so important to us! When it comes down to getting to work, our students always deliver. But, in such a creative industry, we want to have fun and showcase what beauty is all about! Our students can expect fun activities and spirit events, like dressing up for Halloween or on occasion, getting cupcakes for perfect attendance.
We take mini field trips, like to the Keune product warehouse in Lawrenceville, to enhance our students' education. We also had one of our instructors give a mini-lesson on changing tires and checking oil, which we hope was a fun way to learn other useful skills outside of beauty.
Want To See What We're Up To?
The best way to stay in touch with everything our students are up to is by checking us out on Facebook and Instagram. We like to feature the hard work our students do* and give a little beauty inspiration.
Join Our Community
Want to join us in supporting our community? Consider getting a beauty education at Keune Academy by 124. We'd love to have more students who want to support the same causes that we care passionately about. You can get a feel of our culture in either our master cosmetology program or hair design program.
Request a tour to see for yourself!
*All services provided under the supervision of licensed professionals.