September 8, 2022
5 Tips for a Successful Year at Beauty School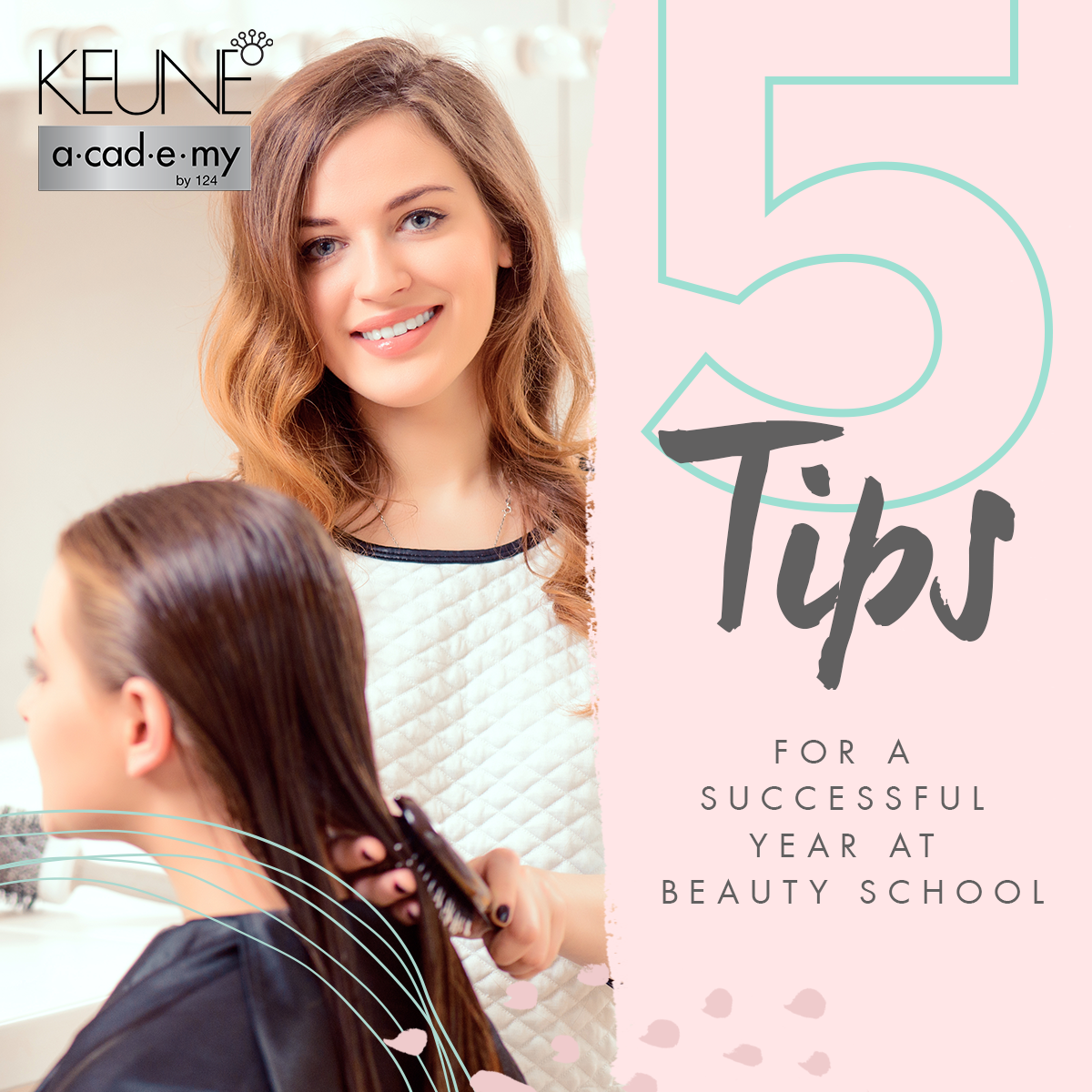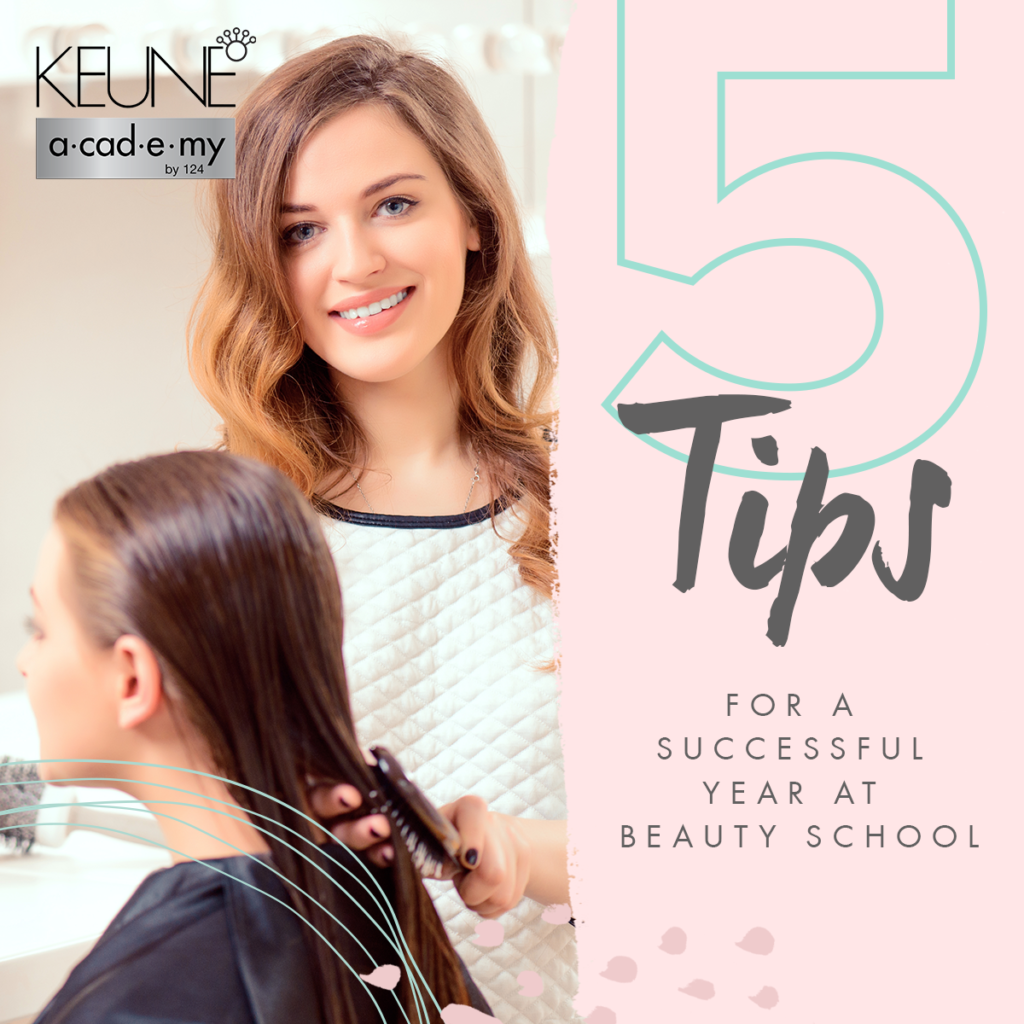 With summer ending and the new school year approaching, we are here to get you back into that beauty school mindset. We love our students and are here to do all we can to guide them toward success. Learn what you can do before your first day of school so that you can have a successful first year and better prepare for your future. Read our 5 tips for a successful year at beauty school! 
1. Be Prepared
During your time in beauty school, you are going to want to get organized so you can balance school and life. Before starting beauty school, you are going to want to make sure you have everything prepared before your first day of school. This sets the tone for your entire year. Be sure to get the materials you need to feel ready for classes. Make yourself aware of your school's dress code and what types of materials are recommended by your instructors. Be sure to have plenty of school supplies, hair tools, and the right textbooks to help you get started!
2. Practice Makes Perfect
Beauty school takes a lot of hands-on practice you need to succeed. Hair school is a lot different from community college. Of course you can expect tests, studying, and assignments, but the most important part of beauty school is getting the hands-on experience and skills you need to grow as a beauty professional. The more you practice, the more skilled you become and the more confident you can feel when performing client requests. 
Beauty schools typically offer student salons where you can practice your skills on mannequin heads and actual clients. At Keune Academy by 124, there are a number of opportunities for students to practice on mannequins. They also can practice with each other in the classroom and on "model days" when friends and family and the community are invited, so the students can practice during their Freshman and Sophomore phases (each phase is approximately 8 weeks).  All services provided by students are under the supervision of licensed professionals.
3. Learn From Others
When starting beauty school, it is important to always stay open-minded and ask others questions. You can learn a lot from your instructors and fellow beauty students. Be sure to ask lots of questions and try new ways. Instructors have a lot of experience and training, so they are the best mentors to guide you through the learning process. They have made plenty of mistakes on their own and are here to help you. 
Beauty school programs offer an environment where you can learn from others and they can learn from you. When you are willing to teach others what you know, this can help you to better understand what you are teaching them. Teaching is the best way for you to learn. Other students may have a better way of doing something. This is also a great way to make connections and long-lasting friendships. Those you become friends with in beauty school  are the best people to go to for advice beyond graduation. Instructors and students can be great resources during and after your beauty school journey.
4. Stay Productive
Beauty school is all about self-motivation. It is important to stay productive during your time and make the most out of your education. Take advantage of the resources offered to you and be sure to practice as much as you can in the student salon. Some ways to stay more productive is by inviting friends and family members to schedule hair appointments with you, so you can get the practice you need. Also, practice on mannequin heads and study your textbooks. Mannequin heads are especially great for trying out styles you may not get to try on real clients. Also, you are going to make mistakes, and that's okay! This is how you learn and mannequin heads are a great way to get you feeling more confident before attempting hairstyles or coloring client's hair. 
If you are stuck with booking appointments, be sure to market yourself and build your clientele. Here are a few ways to market yourself:
Social Media 
Social media is a great way to get your services out there and does not only help with building your clientele in school, but is great for building your future clientele and preparing for your first job interview. Take lots of videos and photos of your work during school so you have plenty of content to consistently post on TikTok or Instagram.
Website
A website is a great way to make you look more professional and feature your best work and the services that you offer. There are a lot of easy website resources out there that you can use to build a simple site. Try out Wix or Squarespace to help you get started on creating your beauty site. 
Business Cards
Once you have a website, you can make business cards and pass them out to those you come in contact with. Be sure to add your contact information and a link to your website and social media profiles, so people can see your skills. 
Start Your Beauty Portfolio
A beauty portfolio is something that you are going to need when you start applying for jobs, so you might as well start one now! Creating your portfolio as soon as you can can help you to connect with clients and get the experience you need!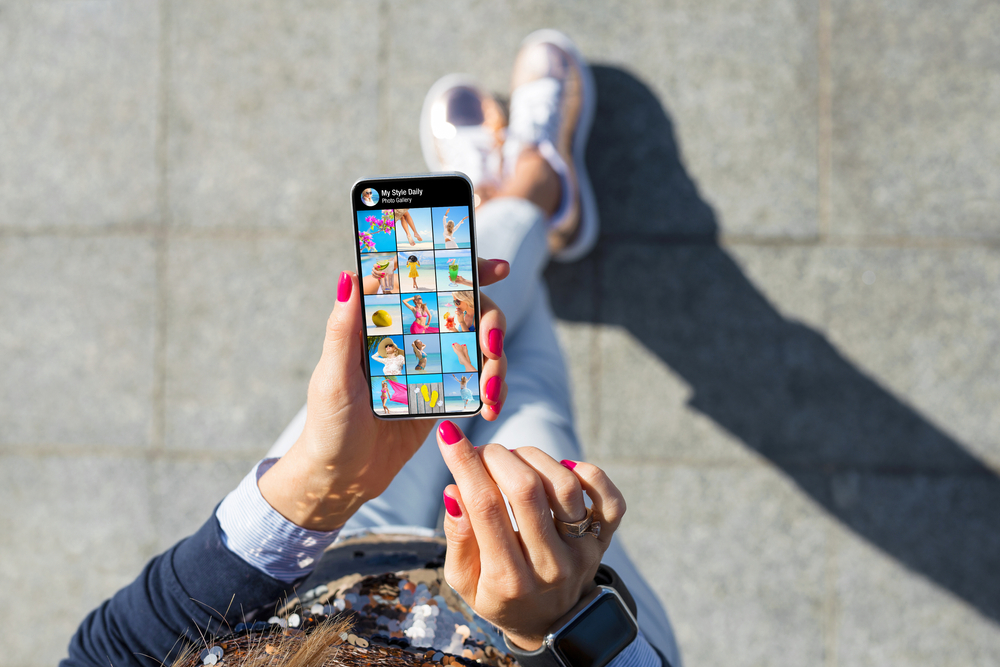 5. Schedule a Beauty School Tour
It is never too early to schedule a beauty school tour as spaces are limited. Scheduling your beauty school tour is a great way to give you a clear idea of what to expect from your school and get you prepared for your time at beauty school. 
One of the most important ways to prepare for beauty school is to complete the 2022-23 FAFSA for classes starting prior to July 2023. Tours are helpful when setting up your Free Application for Federal Student Aid (FAFSA®) and getting your questions answered. Financial aid is available to those who qualify. Be sure to ask the admissions team and your future instructors any questions you have during your tour. If you live in Georgia, be sure to check out Keune Academy by 124 in Lawrenceville. Contact us today to schedule your tour and check out our hair design and cosmetology program!