May 19, 2020
How To Become a Cosmetologist in Georgia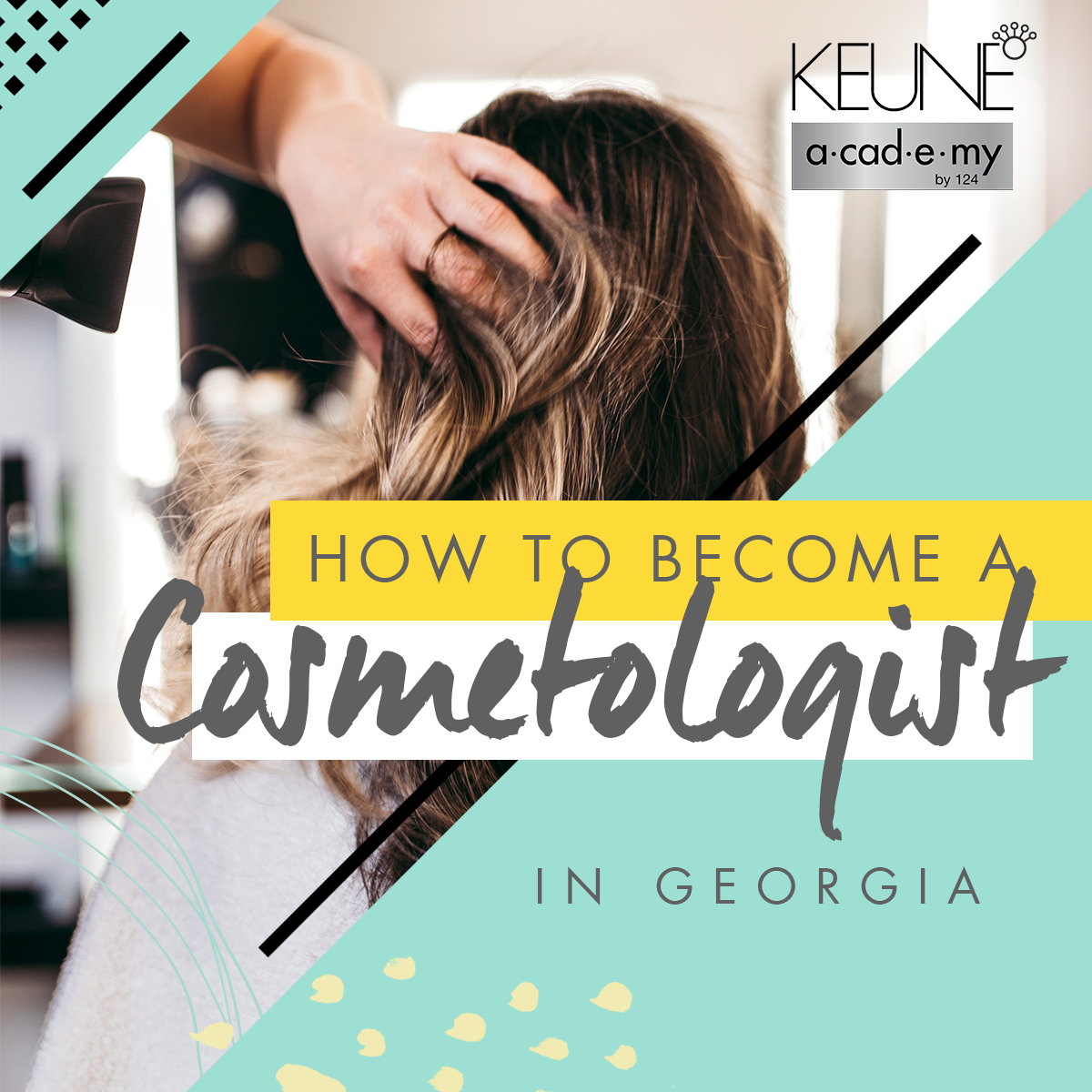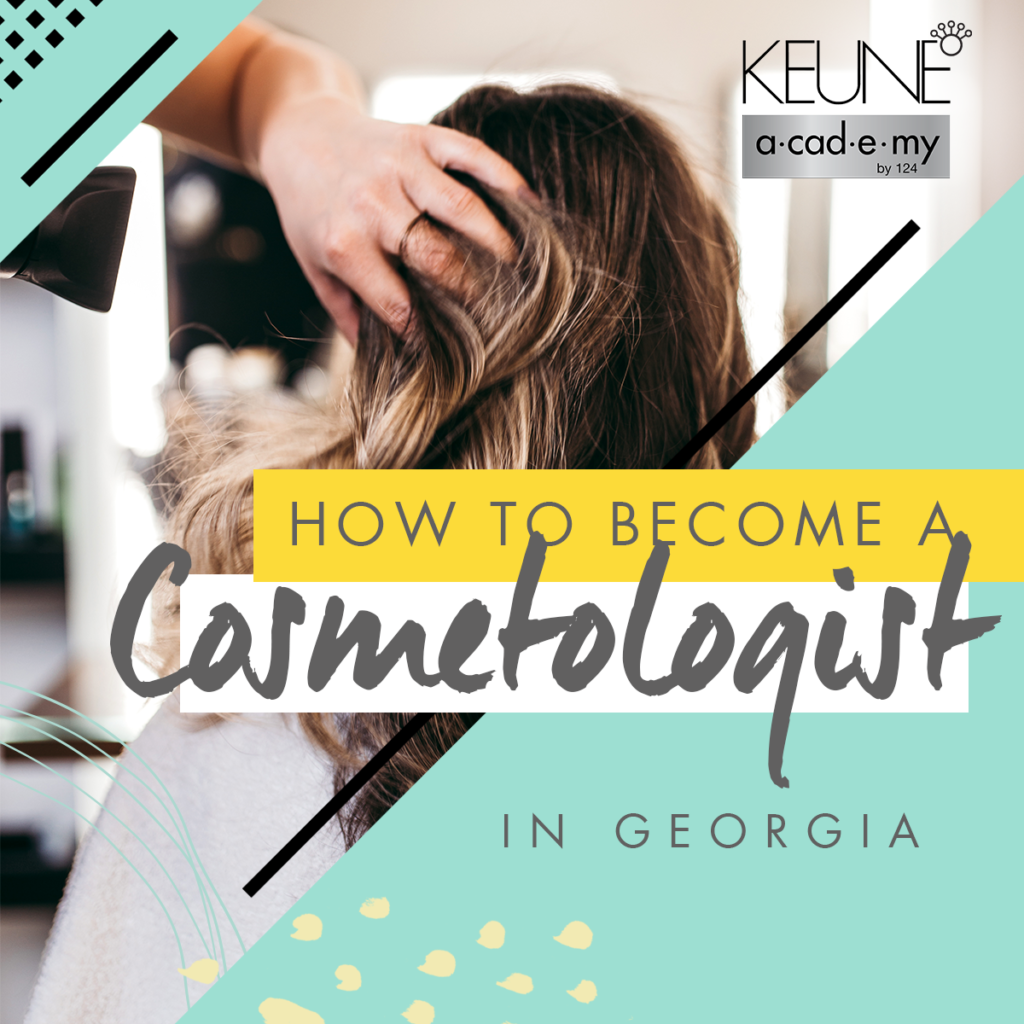 There are a lot of things that life can throw your way, but there are plenty of positive things you can look forward to in the future as well! At Keune Academy by 124 we give aspiring beauty professionals a positive learning experience filled with amazing opportunities to reach their goals.
There are a few steps that you need to take before being able to become licensed and work in the beauty industry! Don't worry, because at Keune Academy by 124 we can help you understand the process in detail with our admissions team and provide an education that can help prepare you for life in the real world as a cosmetologist! Learn the different requirements and exciting opportunities that await you in beauty school!
1. Apply to Beauty School
Applying to beauty school is the first step you have to take to pursue your dream! There are a few requirements that future students must meet before being accepted into cosmetology school in Georgia.  Here are a few requirements to help you get started:
You must be at least 17 years old to apply

Have a high school diploma or equivalent

Provide a form of identification and social security card
There may also be other requirements that vary in the state of Georgia depending on the school you apply for. Some places may also require you to:
Provide proof of age (birth certificate, green card, or passport)

Submit an application for enrollment

Submit an essay

Request reference letters from at least 2 sources

Successfully pass an entrance exam

Make a down payment towards supply kit/books
The other great thing about cosmetology school is that there is a Free Application for Federal Student Aid (FAFSA®). Financial aid is available to those who qualify. Keune Academy by 124 can answer any questions you may have about applying for financial aid and funding your dreams of beauty school! Also, check out our Net Price Calculator to get an idea of how much beauty school costs and what you can do to prepare for funding.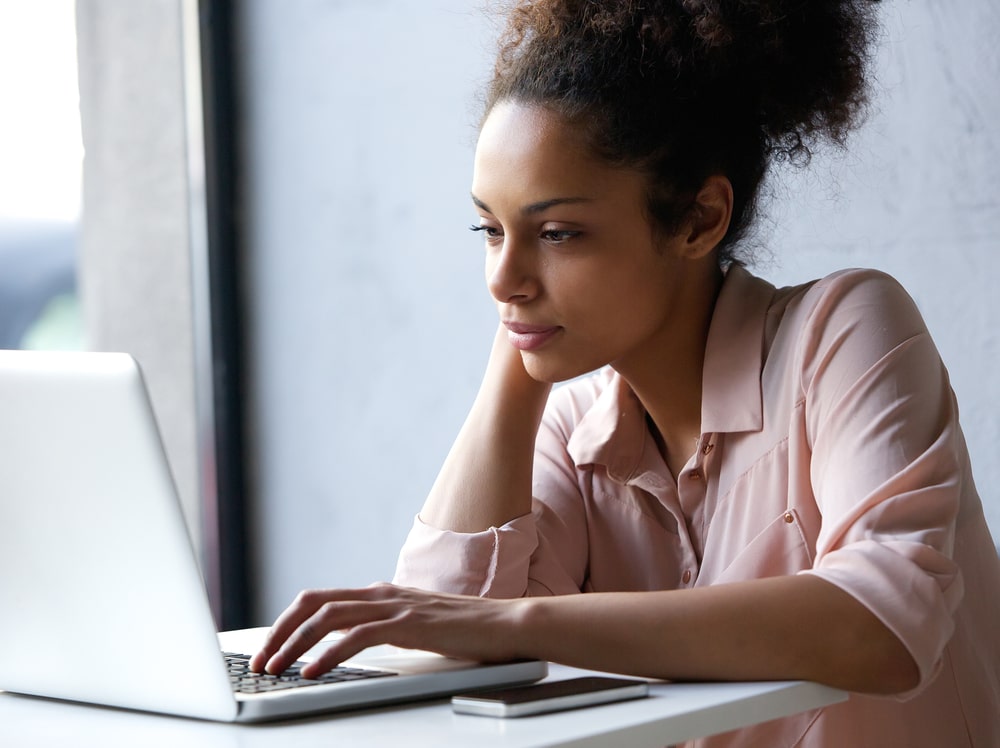 If you want to learn more about the steps to apply, get in touch with our admissions team to schedule a tour of our Lawrenceville campus. We would love to answer any questions you have about the application process and help you take the next steps to put your application together.
2. Complete the Required Hours
Getting accepted into a program is an exciting and momentous time, but it's just the beginning! Cosmetology school requires hard work and passion. Are you wondering how long cosmetology school takes? The state of Georgia requires 1,500 hours to complete a master cosmetology program and can be completed in as little as 11 months, while a hair design program is 1,325 hours and can be completed in as little as nine months! Here are some things you can expect to learn:
Hairdressing

Haircutting

Chemical hair relaxing

Coloring

Facials

Makeup application

Brow and lash tints

Waxing

Manicures and pedicures

And so much more!
Learn more about our admissions and curriculum to help you get started on pursuing your cosmetology dreams. Download our admissions guide to assist you during your application process. If you are ready to get the education you have been waiting for, download the Keune Academy by 124 enrollment application. 
3. Cosmetology Curriculum
The accredited Master Cosmetology Program at Keune Academy by 124 is a 1,500 hour course designed to prepare beauty students to sit for the Georgia state board licensing exam.
Our Education by Pivot Point is a minimum 1,500 hour course and offers 35 hours per week over a 43 week period. Every 8 weeks you can expect to advance to the next phase of learning as a freshmen, sophomore, junior, senior, and super senior. As soon as you become a junior, you have the opportunity to work with clients at the student salon. All services are provided by students under the supervision of licensed professionals.
We make it a priority to follow state regulations and guidelines in any circumstance to keep students, staff, and guests safe and encourage beauty mavens to follow their dreams!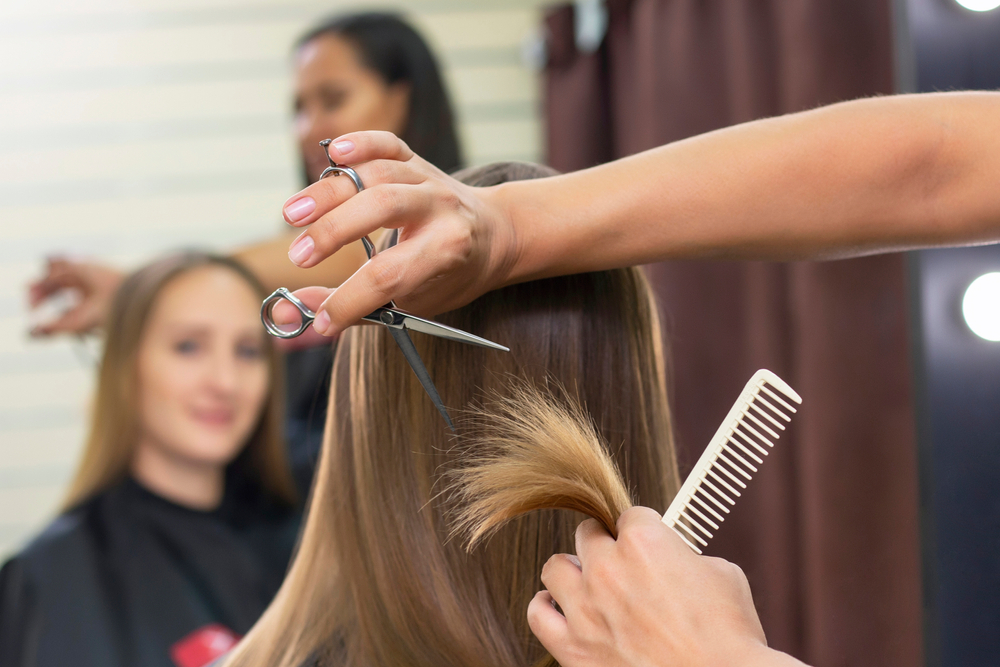 4. Sit For the State Exam
After you've completed your hours in cosmetology school, the final part of your journey is sitting for the Georgia state cosmetology board. The exam tests your knowledge on what you learned in school. A student must successfully pass the exam to continue onto their next adventure of obtaining their state license and working at their dream job.
It's important to work and study hard, but also remember to have fun while you're pursuing something you love!
Advantages of Becoming a Cosmetologist
Cosmetology school can offer an amazing opportunity for beauty enthusiasts to explore different career paths and futures. If you are someone who is creative, loves to help others, and prefers to stay active, then this could be the perfect fit for you!
As a licensed cosmetologist, there are plenty of job opportunities out there. Here are a few jobs to consider:  
Hair colorist

Hair stylist

Chemical treatment expert

Nail technicians, 

Esthetician, 

Makeup artist 

Wax specialist

Editorial stylist 

Beauty blogger 

Brand ambassador 

And more!
Cosmetology opens up doors to travel or work with high-end products and brands. Enroll in a cosmetology program and learn more about the beauty industry!
Cosmetology at Keune Academy by 124
Don't settle for a cosmetology school that you can't see yourself at! It's important to talk to an admissions representative to discover more opportunities the school has to offer as well as taking a tour to see if  the atmosphere and culture are right for you.
At Keune Academy by 124, we truly want our students to succeed and reach their goals! We offer a caring staff, optimal learning facilities, and amazing opportunities to help you excel. We pride ourselves on being active in the community and finding ways to show our love for Lawrenceville!
We make it a priority to follow state regulations and guidelines in any circumstance to keep students, staff, and guests safe and encourage beauty mavens to follow their dreams!
If you're ready to visit Keune Academy by 124 and meet  our beauty school family, we're more than excited to show you what we have to offer! Get in contact with us today and schedule a tour!  A beauty school tour can help you to discover what opportunities are in store for you!